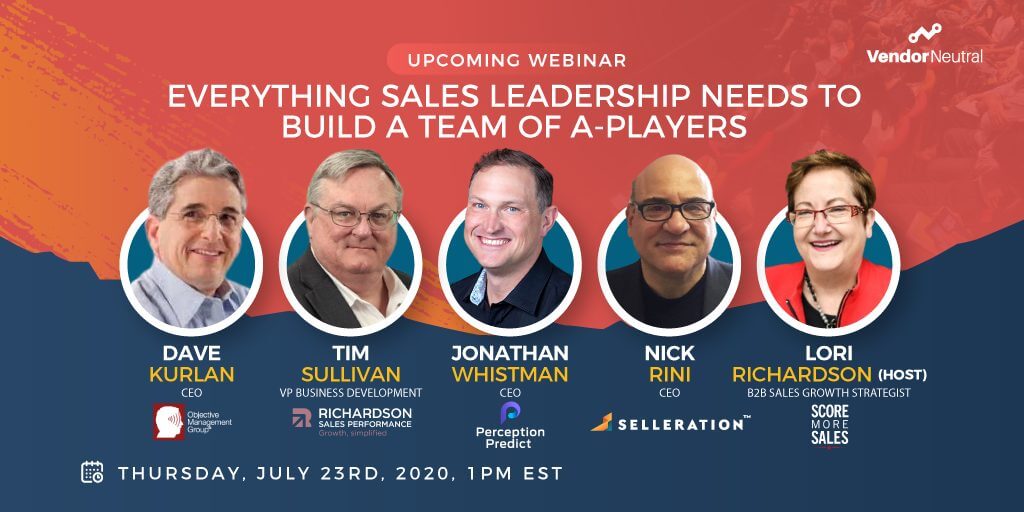 Everything Sales Leadership Needs To Build A Team Of A-Players
July 23rd @ 1PM EST | 10AM PST
Sales training and assessment is the most important investment you'll make, but developing the programs that are right for your company can be challenging.
Most companies struggle to understand how to even get started. Starting with how the sales team should be assessed, what the training should focus on and who should carry out these processes is difficult to work out. And after that, which tools and technologies they should be using to maximize their sales team's success?
These are all questions we want to help you answer.
This is why we brought together a panel of sales experts to bring you a powerhouse session on everything you need to know to build a world-class sales team.