Home
»
Uncategorized
»
The Best & Worst B2B Technology Buying Experiences with Kameron Hobbs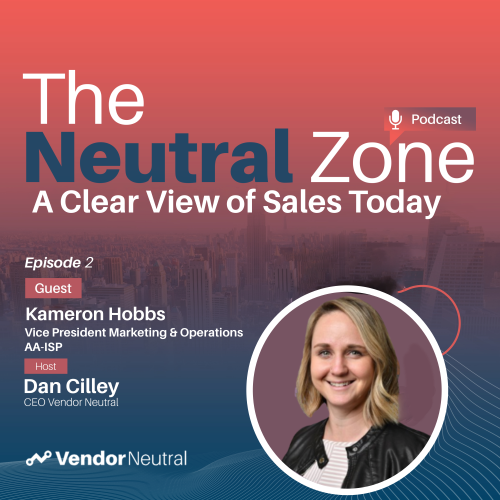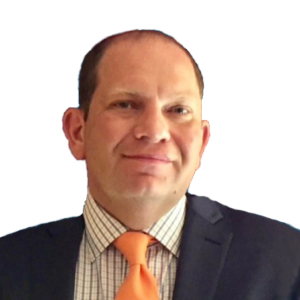 Best & Worst Buying Stories with Sales Leaders
Vice President Marketing & Operations, AA-ISP
Kameron is crushing it with AA ISP and it's fair to say, she has been involved in more than a few technology purchases. What has she seen and learned from those experiences? There's been a few great, and a few not so great. Here's what she had to say in our interview…
Read Full Transcript
Kameron is crushing it with AA ISP and it's fair to say, she has been involved in more than a few technology purchases. What has she seen and learned from those experiences? There's been a few great, and a few not so great. Here's what she had to say in our interview…
Technology Buying Experiences With Kameron Hobbs
Here's the full conversation for you to listen to. But if you'd rather read some of the highlights, keep scrolling down for the transcript.
The Bad Technology Buying Experience
Kameron Hobbs: Know what your work is going to look like before signing the dotted line.
A few years ago, I was tasked with looking at different CRMs that would meet the needs of both our organization and our sales stack in general. We had been using Salesforce for a long time, but felt we needed something else to clean things up a bit. We began the vetting process, looked at various technologies and decided on one that met several different needs. We basically stopped everything, decided to start over and began moving forward.
The selection and buying process went so smoothly, I literally thought, "Wow. This is the gift I've been looking for." The challenges began when it came to implementation. We signed the dotted line, and the customer success side of things just dropped. I was responsible for everything. There was no real help or support.
The issue is that lack of support was never discussed during the selling process. What we purchased and what we assumed would happen (I'm going to say we expected "handholding") were very different from the actual process. I wear many different hats and was not prepared for them to say, "Here's this technology. Go implement it. Import your data. Run it from there."
The big failure in the process was the expectation of what was next. Knowing exactly what was expected would have made a big difference for me in the decision-making process. What are the next steps that are required? Answering that would have affected our decision.
Instead of them asking questions, it was mostly us asking. We actually came in inbound as a warm lead needing a solution. They gave me that solution on a platter. That's probably not the right process to make an intelligent decision about buying this technology. Knowing the right questions to ask is very valuable. At the same time, though, they weren't asking the right questions from their point of view. If they were, that would have probably spawn additional questions.
However, we are still using the solution, and it's great. It works well for our team. It has just taken a lot more effort and manpower on my team's side to get it to be what we want it to be. When you look at case studies from certain vendors, they're showing you it's wonderful. But, it takes a lot of work to get the technology to work for you in that way. A lot of these tools are showing you best case scenario, and it can be great. You just have to know it's going to be a lot of effort on your side.
My advice is to know what your work is going to look like after you sign on the dotted line. You need to plan your own time, as well as how your team will use it. We're using the CRM technology. We use it every day, and it has proved to be very effective. But, I would have made different choices if I knew the customer success side of it, and what that would mean for us afterwards. I don't even think I have an account manager right now, so I don't know…
What A Good Technology Buying Experience Looks Like
Kameron Hobbs: In order to keep a customer, you need to stay top of mind.
I met the CEO of Sales Intel a few years ago at a conference. We established a good relationship, and I slowly started learning about their company. He encouraged me to check them out, and put me in touch with one of their sales reps, Matt Nash out of Washington, DC. His questions were different from other vendors. He basically said, "Tell me about what you're looking for."
Matt took the time to really understand our company, with almost no buying pressure. He wanted to know how we were using data, what was a strategy, and what we needed. He literally asked me to send him a list of what I was looking for. He would build the solution and show me how I could use it in the future. That made a huge difference.
We signed with them starting in 2020 and have begun to use the technology. Here's what funny. I had a meeting pop up on my calendar. It was our monthly check-in! He just automatically set it up.
They have a monthly check-in to make sure that what we are doing is working correctly. This is my opportunity to ask questions and learn best practices. They teach us how best to use their solution. We get to see any new technologies or processes that have been added since implementation.
This was definitely not a "sign and done" situation. Sometimes I get an email from account management that says, "I don't see that you've done this yet. It might be good for you to do that." Matt initially walked us through the process. However, he still reaches out himself to see how things are going. That's definitely a different experience than I've had with other solutions.
It comes down to being all over the customer journey. From opportunity inception through close, and then beyond into the customer success strategy, they are aligned. They work as a team, sharing data and working together to create an incredible customer experience. They learned about my pains and frustrations, and effectively showed how their solution applies to my needs.
So many times clients get handed off to account representatives once the sale is complete. However, the rep doesn't have the same relationship and awareness. Why not carry that relationship further through the sales cycle? Why turn the heat off once I'm initially qualified? Instead, Sales Intel worked as an integrated team that took responsibility throughout the sales cycle.
Success depends on customer retention. When it's time to renew, there needs to still be a relationship. If a sales rep reaches out to me once a year at renewal time, I think, "How do you know what I'm doing? You don't know my use." Maintain relationships by regularly checking to see if clients are using the product. If not, why not?
Put the human side back in the sales process. Keep sellers, clients, customers, prospects and everyone else "in the know," as intertwined as you can. Businesses have a lot of technology options. In order to keep a customer, you need to stay top of mind. Show them that you want to keep their business.
Tech Buying Made Easy
Optimize your tech buying experience. Get solutions that match your needs from vendors that align with your goals and priorities. Sound too good to be true? It's not. Try the Simple Sales Stack Selector designed by Vendor Neutral.