Increase eCommerce Adoption, by including your Sales Team
eCommerce Adoption and Your Sales Team
Any type of change within an organization is likely to see some resistance. It's not that change is necessarily bad―change represents an unknown variable that can seem very threatening to the uninformed. In the case of eCommerce, the most resistant party will likely be the legacy sales department. On top of the reduction in commission opportunity that eCommerce could pose for them, the implementation could cause internal competition. However, this doesn't have to be the reality of a digital sales channel. There are several methods that can help concerned parties see eCommerce as less of a threat, and more of a benefit. Outlined below are several strategies for addressing inter-organizational conflicts that may arise due to the introduction of eCommerce.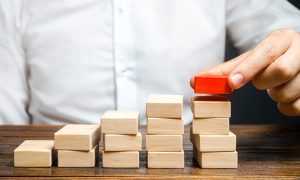 The biggest incentive of a digital sales channel is that it eliminates the sales team's efforts on things that could be handled with less friction. Rather than spending a sizable chunk of time on routine transactions and customer questions, a sales team can redirect their efforts towards higher value orders that require special considerations. This isn't to say that each and every order isn't just as important, it's that some orders require more attention than others. A consideration to be made is offering a sales commission for all orders received via eCommerce to all sales team members. This will ensure that sales teams are motivated to offer customers the highest quality of service, as well as ease any concerns relating to their replacement.
Building Regular Commission
It is widely known within the B2B space that repeat purchases are the key to long-term growth within any business. However, drawing in repeat customers can sometimes be a grueling challenge. This is often the case for manufacturers and their legacy sales teams as well. The problem that these manufacturers face is that their sales teams lack the appropriate time to capture re-orders from existing customers. Instead, these sales teams are consumed by assisting customers with ordering processes that may be better suited for eCommerce.
A resolution to this problem that has been implemented by other firms, is the creation of an auto-replenishment program that allows for customers to re-order products with little to no interaction with sales representatives. This simple solution has been highly effective at helping manufacturers increase their market share—and the great thing about it is that sales representatives still receive a share of commission from orders received through the auto-replenishment program. Rather than spending their valuable time attempting to capture re-orders, the sales team can dedicate more time to drawing in new and potentially higher profile customers.
This situation proves that eCommerce is not the death of the salesperson, but an opportunity for growth. An organization should be actively seeking new ways to increase their market share, but to be effective, the sales team will need to embrace eCommerce. This can be facilitated by utilizing a competition structure that encourages collaboration between a sales team and eCommerce. 
Implementing a sports-style bracket competition has been effective at driving higher individual performance by using compensation to drive more sales. For example, sales representatives compete against one another to meet daily or weekly goals. These goals can be structured to increase customer adoption of an eCommerce site. Things like, measuring the number of new registered users, new quotes and new orders created online during a time period should result in everyone finding new ways to introduce customers to the tools available online. 
Another valuable way to incentivize sales is by providing bonuses for sales representatives that meet or exceed weekly goals. Bonuses will only motivate sales teams if they understand exactly what they need to do to earn them. For this strategy to be effective, the sales team must have a clear definition of what metrics are being measured and how much they can earn for their increased efforts. All the while, they can still be receiving commission for sales made via eCommerce.
The introduction of eCommerce is not the beginning of the end for the traditional sales team. Establishing the proper strategies to gain their trust is essential to maintaining an effective sales force. Creating a structure that compensates a sales team for purchases made via eCommerce may seem to be overdramatic. However, it isn't something that should be overlooked; eCommerce makes the salesperson's job easier, allows them to be more productive, provides a greater value to their customers, and increases conversions.
Not only does this strategy show the sales team that their efforts are appreciated, but it also allows them motivation to deal with larger scale orders while letting eCommerce handle the smaller orders. This simple strategy will earn your sales teams trust and reassure them that they will not be replaced because of the integral role that they play within a manufacturer's organization.
Wondering what an effective digital transformation strategy looks like?
Even more curious what it looks like specifically for manufacturers?
Then join our webinar, Important Steps Manufacturers Should Take When Creating a Digital Transformation Strategy for Their Sales Organization!
Hear from industry experts how manufacturers should think about digital transformation, what a successful framework looks like, and why every manufacturer needs to be investing in this. (Today.)
Kristina Harrington, President & COO, GenAlpha Technologies.
Kristina Harrington is the President and COO of GenAlpha Technologies, a provider of Equip360, a digital commerce platform for manufacturers and aftermarket organizations. Prior to joining GenAlpha, Kris worked for more than ten years in leadership positions with two large multinational OEM companies, Bucyrus International and Caterpillar, supporting the mining industry. In her various positions she had a responsibility to work with internal stakeholders, dealers, and customers to deliver business results both in aftermarket and equipment sales. She can be reached at kharrington@genalpha.com or contacted via LinkedIn.