Framework for Effective Digital Transformation Strategy
Why People, Processes, and Technology Are Vital to Your Digital Transformation Strategy
With the new year, many companies are reassessing, updating, or implementing their business strategy. If your 2022 efforts includes digital transformation, here's what you need to know for success with your initiatives.
Digital Transformation Defined
Digital transformation is a broad term that includes adopting digital technologies into varying aspects of an organization.
The aim of these new technologies is to accomplish all the following:
Create new or modify existing organizational processes.
Promote cultural change within the organization.
Improve customer experience throughout the sales cycle.
Aid with data analytics and informed decision-making.
Facilitate a more nimble, agile business environment that can react to a rapidly evolving business landscape and changing customer needs.
The totality of your efforts in these arenas comprise your digital transformation strategies.
Why Is Digital Strategy Transformation Necessary?
Taking on digital technology to address your core problems and to achieve new business objectives is essential. Here's why:
Stay Competitive with Digital Solutions
The business landscape changes rapidly today. You can bet your competition is making changes to adjust for that. If you continue doing business as usual and don't harness the power of digital transformation, you could get left behind.
When it comes to digital transformation, the sooner you start, the better. This allows you time to gather data and to use that information for effectively adjusting, adapting, and fine-tuning your digital transformation strategy.
Increase Revenue with Digital Solutions
Digital technology is meant to make every person in your organization more
productive
effective
and efficient
When that happens, your profitability increases.
Digital solutions can give you the insight you need to improve organizational processes, to make existing and potential customers happier, and to maximize your upselling and cross-selling opportunities.
Change Organizational Mindset
If your goal is true digital disruption of your existing organizational approach, you need to focus on changing your overall mindset.
Think about the organization as a sales technology ecosystem. This systems-level view will help you conceptualize how every component of the company is interconnected and dependent on every other component of the company.
When you accomplish this mindset shift, you can:
Think more strategically.
Find more opportunities to work cross-functionally across the organization. (This will happen person to person and between departments.)
Create smaller teams of business leaders from individual departments. They can consistently work together while still factoring in the input and insight from other department members.
At every level, a change in how you fundamentally think about business processes will help you have more success with your digital transformation efforts.
If the shift in thinking becomes part of the company culture and approach, you know tactics will remain effective even as the organization grows, scales, and evolves.
Embracing New Business Models: How to Lead Your Team toward Digital Transformation
Without the proper strategy, digital transformation is difficult. You get resistance, low buy-in, diminished results, and poor ROI.
With the right strategy, digital business transformation can help you achieve your business outcomes. You can have enthusiastic initial and ongoing adoption, and you can see a major impact on your company's bottom line.
So, what strategic steps do you need to take in order to see that success?
Create Your Processes, Strategies, and Systems
Implementing a digital transformation strategy requires creating or rethinking many aspects of the business. This includes:
Overall business strategies
Organizational systems
Sales processes
Overall sales objectives
Onboarding and everboarding programs
Content processes
In this way, digital transformation can seem overwhelming, especially if your organization has never embraced this kind of change.
With a clear, thought-out strategy, though, your transformation efforts can absolutely be successful, both on an initial and ongoing basis.
Start Small but Impactful with Your Digital Transformation
The key to not getting overwhelmed is by taking the process step by step. Remember, you don't need to do everything all at once.
While you need an overarching system and framework in place, you can start with small wins. This will accomplish several things:
Help your digital transformation efforts gain traction and buy-in.
Allow you to implement changes without too much up-front financial risk.
Increase revenue enough to initiate larger, more complex, even more impactful transformation initiatives.
It's just important to think through where you want to start with your transformation efforts. Do the things that are going to move the needle the most. You'll only know what those things are after auditing your organization and opening lines of communication.
Have an Interconnected View of your Organization
Effective digital transformation requires a logistically connected system, as well as a connected view of that system.
This means every organizational component and relevant stakeholder must actually be aligned.
Sales professionals
Sales enablement team
Customer success team
Marketing department
It also means you need to think about the organization in this interconnected way. A change in a customer success business process isn't just going to affect customer success. That's going to affect every step in the sales process.
Align Sales Processes across the Organization
If your digital transformation plans include reimagining your sales processes, make sure alignment is a clear focus in your efforts.
Align to Your Coaching and Training Program
Coaching and training programs are essential because they teach your sales reps how to have success within your organization. Whenever a new sales rep is onboarded, he or she must learn your specific sales processes and how you successfully sell.
This includes learning:
Your ideal audience. (What they want. What their challenges are. What they will find valuable and relevant.)
Your industry, vertical, and place within the market.
What messaging and content are relevant and engaging for various prospects.
What digital technologies are at their disposal.
All sales processes must effectively align to both your onboarding and everboarding programs. This ensures sales reps get this information initially and then continue to utilize it throughout their careers at your organization.
Align to Your Customer Success Team
Customer success is often where upselling and cross-selling opportunities exist.
Within your digital transformation strategy, it's vital for customer success to be in complete alignment with your sales processes and your company's overall sales objectives. This can have a significant and positive effect on your revenue potential.
Customer success needs clear processes in place for how to operate well:
When to contact a company.
Different touch points available to them.
How to approach customer success with an integrated system mentality.
Align to Your Content Processes
Content is an important piece of every stage within the sales cycle. You can't create content in a haphazard way and hope to have it be effective, relevant, and valuable.
All content processes must align to your established sales processes. If, for example, you're committed to value selling, then the content you're providing to potential and existing customers should reflect that strategy.
When thinking about content, remember to focus on both internal content (for training, onboarding, and more) and all customer-facing content.
How to Build a Digital Transformation Strategy Roadmap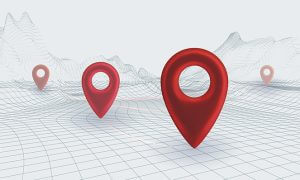 A strategic roadmap is key to developing and implementing successful digital transformation within your organization. A roadmap keeps you organized, aligned, and strategic. It provides the step-by-step plan and framework for moving forward toward your goals.
The Role of Audits in Your Digital Transformation Strategy
Auditing your organization is an essential first step. It gives you key information you need to make informed strategy decisions.
What to Audit: People, Processes, Capabilities, and Digital Technologies
The prospect of auditing your organization might seem daunting, but it's really a four-step process. You should assess the current state of the following:
All relevant stakeholders.
Existing processes within the sales system.
Existing technology being used throughout the sales cycle.
Existing capabilities of the organization.
If you hope to achieve your desired business outcomes and remain competitive within your industry, you need a good sense of where you are today. This will allow you to better assess what you need to do and what changes you need to implement to reach your goals.
Why Perform These Audits?
Audits provide a huge amount of crucial data that you need in your digital transformation efforts. Using what you learn in your various audits, you can better ensure alignment between people, departments, processes, and sales tools.
This means you can:
Create and communicate shared goals and objectives.
Learn the biggest pain points of your various departments.
Discover what changes will have the biggest overall impact on revenue.
Find where you have gaps or overlap in the functionality of your sales technology stack.
Ascertain the current and potential capabilities of your organization to utilize various tools and to implement processes.
Step-by-Step Framework for Your Digital Transformation Roadmap
Successful digital transformation will look different for every organization. In general, though, you can follow a five-step framework:
Evaluate: This is the initial auditing stage. It allows you to take a step back and to view your organization from a more holistic perspective.
Execute: This is the time to dig into and to formalize strategy. Always work with your goals and objectives in mind. No process should be created or tool should be implemented without the aim of working toward one of those goals. Be especially cognizant of return on investment here. If something doesn't ultimately yield a net financial positive, that move doesn't make sense. To ensure the success of your specific sales team, all processes and key performance indicators must be developed strategically.
Engage: After your strategy is determined, it's time to engage with your stakeholders, sales technology selection tools, and specific vendors. (If relevant for your business, this is also the time to engage with third-party professionals who can help you get clarity on your transformation strategy.) In this selection process, it's about aligning solutions to the data and insight you've already gathered.
Elevate: The next step is to gain buy-in of these new processes and sales solutions. Enthusiastic adoption drives revenue potential and growth. Poor buy-in leads to churn, lost revenue, and (often) the abandonment of strategy as panic sets in. Check out these tips for better sales technology adoption.
Evolve: The last step is all about scaling. Once you've got the machine running and working, you're generating the revenue that allows you to evolve the business. The strategic framework stays the same, but as your capabilities increase, you're able to continue adding more functionality, more scope, and more tools.
Any integrated strategy should think about:
Business processes
Sales strategies
Technological solutions
The people developing these processes, as well as the sales reps actually putting them into practice.
When strategizing, don't lose sight of the overall goal: a fully integrated system where your people align to your processes and your processes align to your technological solutions.
How Digital Technologies Drive Change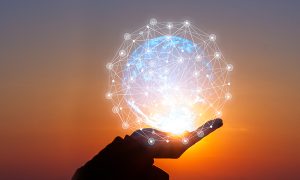 Technology is at the heart of digital transformation. These are the tools that are going to digitally enable salespeople.
When thinking through your technology roadmap, keep these points in mind:
All technology must be selected strategically. Don't be reactive in your selection process.
Technologies must integrate easily together. This leads to streamlined, simple transformation efforts. It also helps ensure the tools genuinely save your salespeople time.
Digital technology must provide the functionality you need. Ideally it will have a tiered system that allows you to add more and more functionality as you scale and evolve.
Sales technology must be easy to use. If it's complicated or time consuming for your salespeople, you will see low buy-in and poor ROI.
All tools for digital transformation must work well with your established sales processes.
People, Process, and Technology: Success Factors for Digital Transformation
Digital transformation is a large umbrella. It covers many factors, and there is no single answer for what's going to yield results in any given organization.
That's what makes it difficult but also a huge opportunity for businesses. With the right approach, anyone can make digital transformation work for their organization.
To have success, just make sure you're always thinking and moving strategically. Nothing should be done as a knee-jerk reaction to any external or internal factor. Any move must be aligned with your reasoned, developed strategy and processes.
That's not to say strategy can't change and evolve over time. Nothing should be static or viewed as permanent. If the pandemic has taught us anything, it's that companies that are nimble, agile, and flexible are rewarded.
The important thing is that any change or evolution in your people, processes, or technology is part of a larger plan—not a reactionary move that isn't founded in data, research, and forethought.
Digital Transformation Summary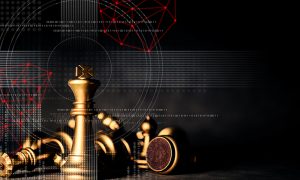 Digital transformation is the utilization of digital tools to aid in the success of various organizational processes.
Any company can harness the power of these initiatives to make their sales force more efficient, effective, and productive. This, in turn, yields more profits and revenue.
Embracing digital transformation can increase your revenue potential in myriad ways. This includes capitalizing on upselling and cross-selling opportunities through your customer success department.
Successful digital transformation requires an interconnected and holistic view of your organization or business.
Audits are an important first step in your digital transformation strategy. They give you the business-specific data and information you need to make informed decisions.
Revenue should always be used as your North Star key performance indicator. If a tactical move, process, or tool doesn't bring in more profit than it takes, that move doesn't belong in your digital transformation strategy.
The opportunity to scale should be part of your plans from step one. Create a framework that allows your organization to be nimble enough to evolve and grow.
"Strategy" is the most important element of all. Whether it's selecting a piece of sales technology or creating a new process, you must be strategic. Being reactionary leads to treating symptoms but not the underlying cause of the disease. Being reactionary causes poor buy-in, unhappy employees, costly churn, and lost revenue opportunities.
Do You Want More Information?
Are you feeling overwhelmed by the prospect of successfully adding sales technology into your business priorities, processes, and plans? That's understandable.
The sales technology landscape includes thousands of vendors, and it's rapidly evolving and expanding every year. This confusion can hurt your business. Getting the right tools, coupled with a thorough process for adopting those solutions, can dramatically affect your transformation efforts…and your revenue potential.
If you want help with this process, get the step-by-step guide for enhancing sales technology ROI today.