Sales Enablement and Business Innovation Go Hand-in-Hand
Sales Enablement and Digital Transformation
In researching and writing about digital transformation, I've discovered a powerful truth. Adopting digital technologies, including sales enablement tools, does more than automate and optimize current business processes. Digital technologies create the opportunity to do business in new and powerful ways, often opening the door to offering entirely new customer experiences, reinventing partnerships between suppliers and distributors around digital collaboration, and ultimately, transforming a legacy business model into one that is entirely new. As a result, initiatives that target sales enablement should include work to explore innovating a company's business model. To do otherwise is to leave opportunities for competitive advantage and breakthrough productivity on the table. 
Definitions are important because they point to essential processes and capabilities. Business model innovation is not continuous improvement. Business model innovation is about offering new customer experiences, developing new skills in an organization, creating new sources of revenue, dramatically changing cost structures, and more. Sometimes, it is about solving the same problems for customers as before, but by selling services instead of products. Or, it may be about adding an entirely new line of business with a different value proposition and financial structure.  In the digital age, business model innovation is about reinventing business as a data company, rather than one that sells, installs, or maintain products.
Continuous improvement is about getting better at what a company already does, using processes that include six sigma analytics and lean methodologies. Often, sales enablement tools are implemented with continuous improvement goal in mind. In this sense, sales enablement tools automate processes improving quality and productivity. Or, sales enablement tools may help implement a shift from transactional- to value-selling, thereby creating a more compelling value proposition achieved through the actions of a sales force. But, if one imagines that sales enablement tools may so dramatically change customer experiences or operational efficiency that is possible to reinvent the entire business, then it may be possible to create results that go far beyond those that are achievable through a mindset that is more about continuous improvement. 
To help explain the relationship between business innovation and sales enablement, imagine a business that is implementing omnichannel selling and marketing as a core capability. Sales enablement tools are essential for coordinating the efforts of sales channels that are in the field, inside and on the phone, and online. Traditional and digital marketing programs are harmonized. Results may be incremental or organic, but it the best execution they may be strategic.
Companies that build omnichannel capabilities as a world-class capability find that their sales and marketing capabilities become a strategic asset for selling new technologies, penetrating new markets, selling to new customers. Full execution requires new skills around logistics, information technology, financial management, and more. The company is reinvented as the organization is redesigned to fit what becomes possible.
Some companies may stumble into innovation opportunities as capabilities gradually improve, but it is more likely that leaders and leadership teams with the foresight to imagine future business models enabled by breakthrough sales enablement will succeed. And so, every sales enablement initiative should begin by asking two questions: what can we achieve if we get better at what we already know how to do? And, what can we imagine if we are open to reinventing our business model to harness the full potential of strategic sales and marketing capabilities?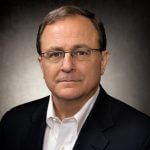 About Mark Dancer
As the Founder of the Network for Channel Innovation, Mark creates awareness, advocacy, and research for channel and business innovation, drawing on nearly 30 years of experience working across an extensive range of industries and global markets. As a Fellow for the NAW Institute for Distribution Excellence, Mark will explore business innovation opportunities for the digital age in the upcoming 12th edition of the Facing the Forces of Change® series. If you'd like to be among the first to pre-order the 2019 report, submit this form.  Mark is on mark.dancer@network4channelinnovation.com. You can also read Mark's previous guest post here!