Sales Technology Buying Guide: How to Ensure Success in 4 Easy Steps – Part 2
Sales Technology Buying Guide Part 2 in a 4 Part Series
Congratulations, if you have followed the best practices in Pt. 1 of the sales technology buying guide, then you have just completed some serious due diligence to understand the challenges of not only your sales department but your organization as a whole. Even if you do not fully invest in sales tech, you now have a better understanding of the challenges facing your organization, which can enable others to join in your quest to improve your company. Once you have completed this deep dive into the areas ripe for improvement or common perceived challenges, it's time to begin the next step in sales technology buying; the process of selecting a vendor. Now, let us call it like it is, this can be difficult, time-consuming, frustrating, and sometimes discouraging — the process of selecting and screening vendors can be long and confusing.
Depending on the scale of the challenge you are trying to resolve, vendor selection can be daunting, but the reward of getting selection right can be immeasurable, priming your organization for growth and increases in production. So how do we go about navigating the already crowded field of sales tech? If you have the resources and budget, retain the services of a 3rd party firm. Someone who specializes in this very scenario, like a guide, they focus on collecting what you need, pairing up vendors who meet the criteria and even may help do the heavy lifting in terms of scheduling, IT and resource alignment and project/implementation. This is by far the easiest and most painless option. Sorting through vendors can be difficult, much like sifting through your phones' App store, you will have more options than you will know what to do with. Here are some ways to get ahead:
Skip Google, Check Sales And B2B Tech Sites:
Sure you can Google search "Best Sales Tech," but with AdWords and SEO, you may not be any closer to the right solution, just the one who has the biggest marketing budget. Checking sites that specialize in user or expert reviews of platforms offers a much better idea of the major players in the area you are looking to invest in. You will get valuable feedback about how the platform functions,
capabilities, and limitations. These sites can prove to be beneficial quickly, helping you narrow your search to a handful of platforms. They also have the added benefit of user reviews, which can give a better idea of the implementation and challenges it solves from users like you. This information is key, it may bring to light challenges you are already experiencing, and ways others have solved them. Another added benefit, you may even be able to reach out to these individuals and ask about their experience. After all, nothing sells better than a personal recommendation.
Another avenue is LinkedIn. The professional social network is now also a primary area where sales tech firms market. You can find relevant content from these vendors, videos, webinars, and a whole bunch more. These resources are useful in determining if their solution can help address your challenges without engaging in a full sales conversation. And just like the B2B tech sites, offer another opportunity to engage with users and get some feedback. Again, helping you narrow your options to a handful of vendors. Once you have your top 5 or so, it's time to begin the screening process.
Screening Vendors:
Another seemingly daunting task is the screening of the vendors you've selected for your first round of reviews. This can arguably be one of the most difficult, time-consuming and drawn-out parts of the process. Depending on how many stakeholders are involved, how many vendors are lined up, and internal processes, it's not unheard of to take weeks or months to complete all the meetings. Once you engage vendors, you will most likely begin with a discovery call or a demonstration of the tech in action.
When beginning these sessions, it is important to clarify a few things for your prospective vendor based on the pre-work you conducted. Ensure you are clear in the challenges you are trying to solve, and don't hesitate to ensure the vendor understands. You certainly don't want to purchase something that doesn't address your core issues. Call out specifically the "must have" features previously identified, along with the nice to have. But don't stop at "do you have XYZ function?", have vendors demonstrate it and explain how it works. This may show that although the function is similar, it ultimately cannot accurately address what you are trying to accomplish. Don't be afraid to push back at vendors to ensure they truly understand the scope of the issues you are striving to resolve.
Determining If A Vendor Is A Fit:
Now that we have identified a few vendors and have shared our needs, priorities, and expectations we can begin to determine if they will address the challenges we are attempting to solve. As we begin to interact and have the necessary conversations, many of the questions we used in the internal due diligence phase can be used again to guide the initial discovery conversations; simply change some of the contexts. After the basic questions, try some of these to get a greater sense of the capabilities of the solution:
Can The Platform Solve The Problem?
After articulating the main challenge we are facing, the necessary business impacts we are looking for, one of the most relevant questions to ask the vendor, is "will your platform solve my problems"? Although this may sound like a question where the vendor will always say yes, it is a great way to determine if the vendor understands your challenges, their platform and if there is a good fit.
Ask questions to identify how the vendor has solved the same problem before, what approach they took and what was the outcome. You want confidence in the solution you are investing in, so knowing a vendor has seen a similar situation before is beneficial. Be sure to ask for detailed accounts of the implementation, how the platform systematically solved the issue and the actual metrics or improvements to previously benchmarked stats. Again this is to build your confidence in the solution. You want your vendor to easily talk to the problem you are attempting to address and how they are experts in solving it.
What Challenges Have Other Customers Had Implementing Your Solution?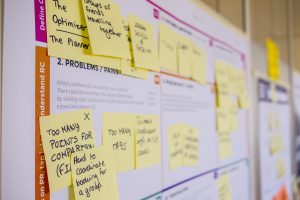 This may seem like a hardball question, but it is a necessary one. Asking a vendor what challenges or problems others have experienced with a platform will allow you to get a sense of possible issues you may encounter, or any roadblocks to the investment. This is also a great way for a vendor and their teams to build credibility with your organization by sharing their challenges and solutions. In my experience, the best relationships with vendors are built on trust.
When asking these types of questions, be sure to focus on integration points such as CRM, Infosec and IT, and adoption and training. You may hear challenges in all of these categories, but hopefully resolutions as well. Be wary of a vendor who has none; this may be a red flag or a seller anxious to make a sale. Take your findings and discuss them with the appropriate internal teams, some of the issues a vendor presents may, in fact, remove them from consideration, which isn't necessarily a bad thing.
What's The Overall Cost?
When considering a vendor, we invariably look at cost. Typically the first thing considered is the licensing or access, and it is common to stop there. One of the most impactful questions you can ask is what the overall cost of implementation is? Some vendors may not be able to answer this, while others can give you a rough idea and you can coordinate with internal teams for an estimate. What is included in the total cost you may ask? Besides the actual cost of the product, we need to factor in development time, working hours, travel considerations, and impacts to productivity upon launch. All of these factors can be rough calculations, but need to be considered when making a purchase.
Some things to consider when discussing this with potential vendors include asking the average length of installation and testing, and how many people are involved. This will give you an idea of some of the human resources needed to get the application installed. Additional questions should be asked around project management and timeline, specifically who will own the project and coordinate resources. Some vendors handle this, while others put the responsibility on their customers. All of this adds up when you look at the time involved. Another consideration is training and support. Some vendors charge for training while others will come on site and do it for you. It is important to clarify this upfront, as those costs can add up quickly. All of these are just considerations, and to some degree can be negotiated, but you won't know until you ask.
What's On The Roadmap?
Another question that can certainly be of benefit is to have the vendor describe some of the projects and improvements they have on their timelines. What are they working on, what are their priorities, how does your challenge fit into their roadmap? Now, this may be something they are not willing to share, so don't be offended if they say no. But in some instances, you may be granted information on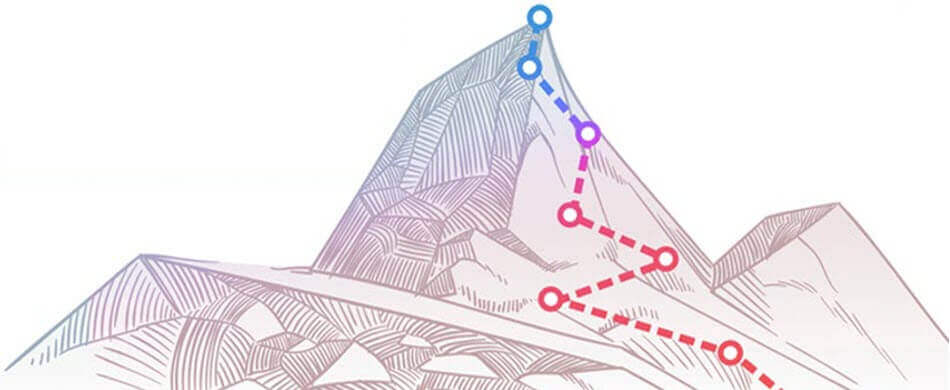 upcoming enhancements, known issues to fix and in some instances, even see the feature in action.
This is a great way to see if a vendor is looking for ongoing improvements or they have reached the limits of the platform and its design. A good sign is some indication that they have plans to improve, expand or further develop their offerings. As the tech space evolves exponentially, those who don't constantly strive to improve will likely be left in the dust quickly. The dedicated roadmap is just further reassurance that your investment is in the right hands, a company constantly looking forward to the next innovation, while also focusing on improving what they have now.
What Are Others Saying?
Another excellent qualifying question you can ask a potential vendor is if they can provide a list of references. An age-old tactic, asking the vendor to give you the names and contact information of not only other customers but potentially individuals who have experienced the same challenges that you face. This is a great way to get first-hand accounts of the way vendor tackles a potential challenge, partners with a customer to resolve their issues, and how they establish a general trusting working relationship. Just like a seller would ask for referrals during the sales process asking vendors for referrals should be a very straightforward question. The important part about asking this type of question is that if the vendor truly has a reputable solution, they'll be happy to connect you with one of their customers who can corroborate the benefits the vendor provides.
Can You Negotiate Price?
The last question to ask a vendor when screening potential sales technology investments is the actual price of the product or platform. Pricing generally should not be taken at face value, and should always be approached with the mindset that negotiation will take place. The cost of the actual application may not be able to be reduced, but additional items of value can always be added on such as support, customization, or training. When reviewing pricing with a potential vendor be sure to review all of your needs and "nice to have," And be sure to clarify what is included in the pricing you are quoted.
Along the lines of negotiating price another thing to consider is clarifying what is not included in the contract, you're negotiating. Many times features that are demonstrated through the sales process don't necessarily come standard with a lot of platforms. Often customizations, changes to the default system, or excessive programming or coding can result in increased prices of a contract. Simply put it is always beneficial to be very clear when asking the vendor what is not included in the initial contract offered.
By now you have done a significant level of internal due diligence to quantify and qualify either the challenges you wish to solve for your
organization or persisting issues that must be addressed. Based on all of the pre-work that you have done, the series of questions listed above can help you navigate the vendor selection process. When screening vendors be sure to clarify your needs, articulate your business challenges and their impacts, and layout what a solution may look like. Once you've done this, leverage the questions detailed above to hold very deep level conversations to ensure a vendor is a fit. All of this work may seem excessive, but it is truly necessary, as previously stated a bad investment in sales tech is worse than no investment at all.
If you have questions or need further guidance contact Vendor Neutral today, we provide practical resources and advice on the Sales Tech selection process. We are supportive and transparent partners who help businesses identify the right technology that supports the goal of Selling More, in Less time, at the Right Price, while Reducing Costs.