Understanding Digital Sales Transformation & Leveraging the Sales Technology Selection Resources from Vendor Neutral at Johns Hopkins University
The Johns Hopkins University | Carey Business School Sales Force Management just wrapped up their summer program. We are especially excited about this because we get to announce the final 3 winners of the students' sales technology assessment projects!
Student teams were required to perform an entrepreneurial audit of a specific sales technology that could be used to improve sales organizations' efficiency and effectiveness and to recommend areas of improvement. The students' audit consisted of a powerpoint presentation describing:
(1) The inefficiencies sales organizations face that led to the new technology
(2) how the technology helps sales organizations improve their efficiency and effectiveness
(3) what are the areas of improvement of the technology in the future.
Students had the option to focus on a buyer or seller related technologies (e.g., AI, Video Selling), sales management/salespeople related technologies (e.g., Coaching, Gamification), or both (e.g., Social CRM, Sales Enablement).
The students were responsible for selecting the sales technology they would be auditing and finding one or two real examples of how the technology has improved sales organizations' efficiency, effectiveness, and what remains to be solved. The students used both primary (i.e., personal interviews) and secondary (i.e., research) data to perform their analysis. Their approach showed how to leverage the concepts, frameworks, methodologies, and tools studied in class to advance sales force management in the era of digital transformation.
Following the completion of the team projects, the class acted as Venture Capitalists (VC) and voted for the most promising Entrepreneurial Sales Technology Audit & Pitch (ESTAP) by allocating funding to the best teams and entrepreneurial pitch. The class was led by Joël Le Bon, Ph.D. Faculty Director for Leadership in Digital Marketing & Sales Transformation.
"Leveraging the Sales Technology identification and selection resources from Vendor Neutral, provided our students with a framework that allowed them to quickly zero in on the technology that addressed their challenges" – Joël Le Bon, Ph.D
Vendor Neutral's very own Dan Cilley conducted a series of lectures for each of the three Masters in Sales classes who participated in the Entrepreneurial Sales Technology Audit & Pitch project. You can check out the lecture, Here.
Each class had twelve projects presented with a total of thirty-six technologies analyzed and three winners were selected by their peers.
We asked Vendor Neutral to share some of the steps that they presented and follow with their own clients, here is what they recommend:
Engage Stakeholders and Establish Goals
Some of the roles to consider are Sales Ops, Marketing, Sales Enablement, Sales Leadership, Demand Generation, IT/CISO, Inside Sales, and Field Sales. You will be far more successful if these roles are identified within your organization's hierarchy and engaged throughout the decision-making process. Create a spreadsheet listing stakeholder responsibility.
Identify Technology Gaps
You need to consider what technology may already exist within your organization, and does it currently bring value and the ROI that you should expect? Once you have determined that foundation of solutions, identify at which SalesTech hierarchy level in which you have gaps.
Audit Capability Gaps
Understand your organization's capabilities and opportunities for development. Don't consider tools when you first become aware of a new sales technology. This is a bit like "shiny object syndrome." It's reacting to what's out there rather than thinking it through from a strategic perspective.
Consider Vendors that Potentially Align to Your Process, Priorities, and Challenges
Look beyond the features and benefits of a solution- much of this is marketing spin and will not clearly identify how they align to your process or match your priorities and challenges.
Analyze Solution Fit and ROI
Start by asking yourself, your peers, and your prospective solution providers the following questions:
What business objectives does this solution help with?
Who and what are the processes necessary to extract value?
Will we need to increase incremental headcount?
What kind of initial and ongoing training is required?
How quickly will we see a ROI?
Know the questions to ask yourself and the vendors you have selected. You can access a partial list of questions here.
Drum roll please…
And without further ado, here are the Winners of the JHU Carey Business School Sales Force Management Class of Summer 2019, with some excerpts of their Entrepreneurial Sales Technology Audit & Pitch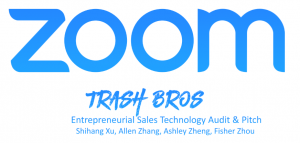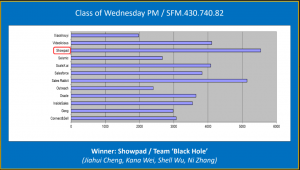 "Although per the rules of the class assignment, only three teams and technologies won the contest, I would like to congratulate all the Sales Force Management students for conducting such great and deep analyses of so many great sales technologies we have available today. It was amazing to see how quickly they were able to perform their analysis with the methodologies and tools we gave them, and how inspired they were at suggesting improvements for better efficacy and effectiveness of sales organizations" – Joël Le Bon, Ph.D.