Propel Your Growth in 2022 with Revenue Operations
A Healthy Revenue Operations Program Is Essential to Driving Growth
Why You Need RevOps Now More Than Ever
 If you're a midmarket or enterprise company and you're not thinking about revenue operations, it's time to adjust your strategy. Here's why revenue operations, or RevOps, is so critical to an organization's growth, as well as four key ways it can propel you past the competition this coming year.
Why Your Company Needs RevOps
RevOps is a role within an organization that aims to maximize revenue potential. Depending on the complexity of your organization, this role could be an individual or a team, and the responsibilities could be taken on by existing employees or dedicated hires.
RevOps often involves sales, marketing, customer success, and systems, providing insight and visibility into each of these revenue-generating sectors. The role operates with a goal of increasing revenue in a predictable, sustainable, scalable way, and it does so through process implementation and data analysis.
After nearly two years of waiting for the global landscape to return to "normal," businesses are beginning to understand this might never happen. How people work has changed. How people buy has changed. What's important to prospects has changed.
As you plan, success will mean adjusting your strategies, processes, and deliverables to accommodate how people want to buy today. For the greatest results, revenue operations should be an integral part of that strategic shift.
(Want more information? RevOps can be successful in the new hybrid working landscape. Then hear from a panel of industry experts in this free on-demand webinar, Enabling Revenue Operations in a Hybrid Working and Selling Environment.)
4 Ways RevOps Can Give You an Advantage
Adopt a Strategy Mindset with RevOps
Arguably the most important aspect of revenue operations is the strategy it brings to your organization's revenue approach. Rather than simply making a nebulous goal to increase revenue, RevOps gives you a platform to create the framework and processes to get you to specific, measurable goals.
Maybe your organization has had financial success in the past and don't see an impetus to change. That's a mistake and a recipe for getting surpassed by your competition in the coming year. The buying landscape has changed, and success will require you to be agile and responsive to those changes.RevOps helps ensure you have the strategy, processes, people, and sales technology to be successful in any context—not just the context in which you find yourself now.
Prioritize Growth Initiatives
Creating and executing growth initiatives is vital for the continued growth of an organization. A RevOps role can help you develop these growth initiatives with even more targeted strategy.
Part of the RevOps responsibility is assessing each of these growth initiatives for potential rewards, possible risks, and likely overall impact on the organization. Because a company does not usually have the resources to leverage all growth initiatives at once, it's vital to have someone vetting, assessing, and prioritizing these initiatives around high-demand markets and products.
If your RevOps team can accurately gauge which projects will yield the most revenue, you can grow in a scalable, sustainable manner. You can also understand the reward-risk dynamic and put a plan in place to mitigate any potential losses.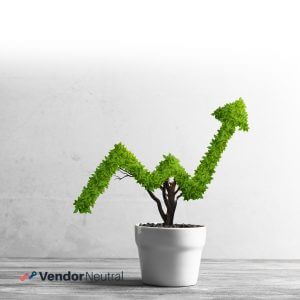 Leverage the Two Strengths of RevOps
For the most success with your RevOps team in 2022, make sure you're fully utilizing the two important facets of the role: tactical execution and strategic partnership.
Revenue operations will always be tied to logistical, tactical work. This includes things like managing CRM data. However, to see the greatest gains, don't lose sight of the strategic aspect of the role as well.
Yes, RevOps involves data analysis, but more importantly, it involves implementing data-derived decisions that improve the overall organization and its bottom line. With RevOps, you can realize all the following:
Better alignment of departments.

More focused, realistic, impactful goal creation.

Shortened sales cycle.

Improved client retention.

Higher volume of upsells.
As Rosalyn Santa Elena, head of revenue operations at Clari, says, "Sales Operations has emerged as a strategic differentiator for the GTM [go-to-market] organization. Although operations will always be responsible for the tactical execution, the real value of operations is being the strategic business partner to the rest of the leadership team."
Enable RevOps with the Right Tools
RevOps is highly reliant on accurate data and information to make informed, strategic decisions. Data is the objective basis from which RevOps derives their processes and implements their plans.
A company that embraces RevOps is often looking to create a collaborative culture that aims to align departments. When that collaboration takes effects, trust is fostered, and when processes start to yield positive results, that trust is amplified.
For this revenue-generating cycle to perpetuate, though, RevOps needs that initial and ongoing data. This allows them to devise, to implement, to refine, and to adjust plans. As more companies adopt revenue operations, it becomes increasingly important to have the right sales technology tools. Properly enabled in this way, RevOps can successfully complete their objectives.
How Do You Choose the Right Sales Technology for Your RevOps Team?
Are you looking to arm your RevOps department with the sales technology solutions they need to be successful in 2022 and beyond? Not sure where to start your search?
Use our free sales technology selection tool. Answer a few questions about your organization's priorities and needs, and you'll receive a personalized report that lists the tools most relevant to what you need. Get started now.