How Any Company Can Have A Successful Digital Transformation
Everything You Need to Know about Digital Transformation
Digital transformation can be a powerful tool your business uses to maximize productivity, efficiency, and effectiveness. Here's what it is, why it's valuable, how to get started, common mistakes, and essential elements to include in all your digital transformations.
What Is Digital Transformation?
Digital transformation can be understood as harnessing digital technology within every aspect of your business. It's the totality of your efforts to incorporate digital solutions into your organization. Digital transformation strategies refer to identifying, planning, and driving all initiatives involving a digital transformation program.
At its heart, it's all about understanding and utilizing the potential of technology.
Successful digital businesses all understand one vital thing about digital transformation: it's a broad umbrella. The value of it and the specific tools (the "what" and the "why") vary from organization to organization.
What's consistent across successful digital organizations is…
Strategy. All digital initiatives must be strategic rather than reactionary.
Mindset. Yes, an organization's ability to successfully integrate digital transformation is about the digital platform and tools used, but it's largely about changing the way you approach your business and view your organization.
A holistic perspective. The goal should be to step back, to view the organization from a more high-level perspective, and to understand technology's place in reaching relevant business goals and outcomes.
Integration. In digitalization, a strong digital strategy enables your existing business models to be integrated with advanced technologies.
Interconnectivity. With their steps toward digital transformation, companies should be aiming to be more interconnected at every level: strategy, process, systems, people, and overall business environment. Your digital strategy should evolve existing business objectives and goals through an interconnected systems-level view.
Evolution. An effective digital transformation plan is the foundation for ensuring key performance indicators are met and the business is consistently evolving and growing.
Why Should Your Business Build a Digital Transformation Program?
You've probably seen impressive examples of digital transformation. You've likely heard other organizations touting the benefits of integrating new technologies.
But what actually makes digital transformation so powerful? Why should you focus on creating and implementing digital processes? Here are seven core reasons:
The Value of Digital Transformation
If you hope to remain competitive with others in your market and to grow in your industry, you need to challenge the status quo. You need to continue evolving your organization and honing business processes to match best practices. If you don't evolve, you will lose.
To stay relevant and competitive today, the digital transformation process is key.
Create an Organizational Culture of Innovation
Digital transformation is largely about embracing new business models. It's about being agile and flexible in your business thinking and harnessing digital channels to facilitate your success.
All digital transformations provide an organization with the opportunity to be highly innovative. They also provide the ability to evolve business models in the digital age.
This is less about the specifics of your transformation initiatives and more about the mindset of growth, change, and adaptability.
Improve Your Effectiveness, Efficiency, Productivity, and Profits
Incorporating new technologies into your business processes should be done with the aim of improving four core areas:
The efficacy of your sales team
The efficiency of your stakeholders
Your overall business revenue
When these areas are improved, it paves the way to reach goals, to achieve outcomes, and to enhance your bottom line.
Facilitate an Interconnected and Aligned View of Your Business
When you update outdated processes with innovative digital change, you can create a business approach that's more:
Interconnected
Conducive to cross-functional teams
Open to a systems-level view of your business models and technology
Aligned between your people, processes, information, and technology
Alignment should happen across every component of your business. This means business strategy aligns to your digital products, and your people align to your interconnected strategies, systems, and technology.
Improve Customer Relationships and Customer Experiences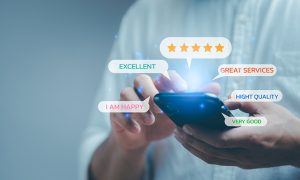 One key piece of digital transformation is improving the value you bring to each customer. (This means existing and potential customers.)
When you harness the power of digital solutions, you can dramatically improve customer experiences throughout the sales cycle.
In the early stages, for example, digital tools can help deliver relevant, valuable content to a customer based on that person's demographics, role within an organization, and more.
When developing content and the systems you're using to interact with that customer, remember to always work backward from the client. Think about that client's challenges, needs, goals, and barriers to success, and use that to inform your strategy and to improve customer experience.
Later in the sales cycle, you can also improve client retention by having your customer success team continue to focus on value. This promotes upselling and cross-selling opportunities and improves total revenue over the life of the customer with your organization.
A customer-centric approach that focuses on improving the customer experience should be one guiding light when creating new digital transformation strategies.
Improve Employee Experience
Customers are key, but don't forget to account for employee experience as well.
Ask yourself if your organization creates this kind of environment:
Sales reps are always short on time.
Sales reps have to sacrifice selling time for administrative work.
New technologies cost your people more time than they save.
Sales technologies don't integrate with existing software solutions, leading to frustration and wasted time.
This is a recipe for burnout and churn. (Churn in sales is at a staggering 34 percent annually.)
Turnover is expensive and disruptive. Improving employee experience is an important part of promoting your organization's ability to grow sustainably and successfully.
At the end of the day, it should all come back to dollars and cents. If a decision doesn't improve operational efficiencies and lead to a better bottom line, that decision doesn't make sense.
Digital transformation opens the door for dramatic organizational growth, and that can positively impact your financial upside.
Depending on the size of the company, selecting the right digital technologies can result in millions of additional dollars. This encompasses both cost savings and generated revenue through effective scaling.
What's the Best Way to Start a Digital Transformation Initiative?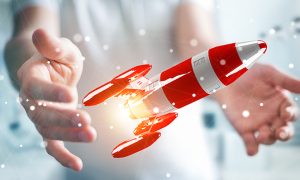 Before beginning any digital transformation initiatives, it's crucial to understand your existing company. You must know your processes, your culture, and your organizational structure.
Based on your discussions with relevant stakeholders, you must then identify business outcomes, goals, and objectives for the financial performance of the organization.
This is a key starting point.
Without this information, you cannot effectively determine the key performance indicators that will mark progress and success throughout your digital transformation efforts. (As just one example, if you migrate users from Salesforce Classic to Lightning, you can use login rates and usage statistics to measure business performance.)
The importance of this data in your transformation strategy can't be overstated.