The Future of Sales Innovation
What Does the Future of Sales Look Like?
Create a Highly Innovative Sales Program to Maximize Customer Retention and Growth
Sales technology solutions have revolutionized selling. With more solutions coming on the market every day, what does the future of sales look like? And how can you successfully create an innovative sales program that supports customer retention and overall business growth?
4 Key Considerations When It Comes to Sales Technology
Before diving into the specifics of the future of sales and how sales technology solutions can help, it's important to understand these key things.
Processes Are More Important Than Sales Technology
The systems and processes of your business are far more important than any given sales technology solution. A titanium golf driver is good, but if you don't have a solid golf technique, it'll only help you slice into the woods faster!
What's your messaging? How are you being strategic? Think through these kinds of factors. Otherwise, you'll just be automating a bad process and amplifying ineffective strategies.
Remember, sales technology solutions are just tools. They can't fix an underlying strategy-, systems- or process-related problem within your organization.
Always Keep Revenue in Mind
Every tool needs to be judged through the lens of revenue generation and revenue optimization. Before you go about fixing any issues within your email or phone strategy, you have to take a holistic look at your sales organization. Determine where you can fix problems that have the most significant financial upside.
Generating concrete revenue opportunities with your sales technology tools creates a system that's scalable and sustainable.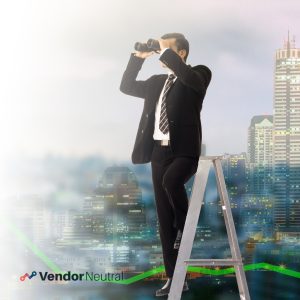 Any Sales Tech Stack Can Improve
Maybe you're a smaller company that pieces together lots of inexpensive or free sales technology solutions to achieve your goals. (This is sometimes referred to as the "Franken-stack.") Maybe you're a massive enterprise company and have too many sales technology solutions.
Whatever your situation, you're not leveraging your sales technology enough. Period.
Use what you have in a deeper, more effective way. Remove overlapping solutions. Add solutions that fill gaps and move your revenue needle. The specifics of how to better leverage your sales tech stack vary based on the organization, but every company can optimize and do better.
Departments and Personnel Must Communicate
While every company and every salesperson is different, there tends to be a divide in sales between the young sales rep and the old-school salesperson. That divide usually involves sales technology.
A young SDR might be more willing to use sales technology, while a "traditional" salesperson tends to rely less on tech and more on face-to-face interactions, cold calls, and the like.
To be successful with your sales efforts today and in the future, it's not about prizing sales tech above human interaction (or vice versa). It's about getting the best of both worlds. Young and seasoned salespeople need to start communicating and collaborating. This gives your sales organization the power of its combined knowledge and expertise. 
When you fuse the power of today's cutting-edge sales technology solutions with the selling know-how and old-school techniques of your more seasoned sales reps, you can get powerful results.
Collaboration, however, shouldn't stop within the sales team. Sales should work closely with marketing, customer success, and other departments to ensure messaging and content are effective and everyone is working toward shared goals.
10 Ways to Bring Meaningful Sales Innovation into Your Organization
1. Invest in Your Tech Stack; Then Invest in Training
Many companies realize they should invest in a sales technology stack. Fewer companies think about allocating adequate resources to sales technology training. This approach sets you up for low adoption, misuse, and poor return on your investment.
If companies want to have more success with their sales technology solutions moving forward, they must recognize how important it is to prioritize ongoing training in these sales tech solutions.
2. Revolutionize How You Email
The human brain doesn't see words. It simply converts symbols on a page into visuals. It's why they say a picture is worth a thousand words. So, why are emails so stubbornly text based? For a long time, it was because you simply couldn't get through the spam filters. Today, there are ways to make your emails more inherently visual—without getting you blocked, bounced, or unread.
Use interesting (but not distracting) fonts to help sections stand out.

Incorporate an arresting GIF into the body of your email.

Make use of emojis in your subject line.
(For more tips on avoiding the dreaded spam folder, read here.)
Leverage these psychological tactics in conjunction with automation. When you do that, you can change a template automatically based on the prospect type. It also allows you to vastly increase your efficiency. Remember, if you're still sending out emails one at a time, you'll living in the dark ages of sales!
Pull in the power of data and targeting as well. You can easily increase how many emails you send every day, but without the proper information and data, it'll just end up increasing your bounce rate.
3. Revolutionize How You Call
The phone is still one of the salesperson's greatest tools. Just as with email, though, if you're making a single phone call at a time, you're setting yourself up to be outpaced by your competition. Utilize the power of parallel assisted dialers. In this system, four to five numbers are called at once, and the SDR is hotwired in only when a live connection is made.
This can transform an SDR's calling productivity. Instead of spending eight hours calling and leaving voice mails, your sales rep can now spend ninety minutes and have multiple live conversations.
As with all sales efforts, the important thing isn't activity; it's results. Spending time dialing is not a value add. Having conversations with prospects is. Sales technology can help convert that time spent dialing into time spent talking with potential customers.
For maximum results, don't forget that the tech alone isn't enough. It can get you connected to prospects. Then you need to use today's best practices to have a meaningful, productive conversation. Keep the messaging relevant, personalized, and valuable to your prospect.
Want to learn more? Check out this overarching piece on value-driven strategy and client retention. Then read here for five ways to improve your cold calling, and listen to this free on-demand webinar, Cold Calling in a Digitally Enabled Environment.
4. Forget about Vanity Metrics
In an age where organizations love to track data, it's easy to lose focus on what's important. To keep yourself forward-thinking, remember to always orient toward results over optics.
For example, maybe you booked a record number of meetings. Maybe your open rate was incredible on a given email campaign. If the end result of those meetings and those email opens was no new business, then were those really successful efforts?
Always interpret data through the lens of revenue generation. Focus on conversions over volume. You could book one solitary meeting, and that meeting could result in a seven-figure deal. Take pride in and stay focused on actual business impact. Never forget that revenue is your North Star KPI
When users enter your site, assuming you do your due diligence and inform them about cookies, you can track so much about those visitors—all the way down to the contact level. For example, you can see exactly where a CEO is clicking on your site. You can then utilize that data to offer relevant, enticing, genuinely valuable follow-up content.
Knowing what's of interest to your prospect before you reach out is invaluable, and this kind of data should be part of any sales organization's strategy moving forward.
6. Create Strategic Messaging
If your SDRs are sending out 150 emails every day, you better be sure the messaging within those emails is strategic and effective. Otherwise, you'll get a lot of activity out of your sales team with no concrete results.
To harness advanced communication, consider how neuroscience plays into your sales efforts and messaging. Fear and pain, for example, are powerful motivators for buyers. That sounds almost barbaric, but sales uses this technique all the time.
Putting a time limit on a special promotion plays on a buyer's fear of missing out. And what salesperson hasn't been told to think about a buyer's pain points? What keeps your customer up at night, and how can your solution or product help alleviate that pain? These are all effective methods that are underpinned by neuroscience.
(Read here for a deeper discussion on the ethics of fear-based selling.)
7. Use the "Vampire Theory" to Your Advantage
Anyone who has ever seen a good vampire movie knows a vampire can't pass over a threshold unless invited in. Oddly enough, this is extremely relevant to sales.
A salesperson needs to be invited into the conversation by the prospect. How does this work? You don't make the conversation about you. You allow prospects to talk. Maybe it's about their life stories. Maybe it's about their model train collections. Whatever the topic, just get them talking.
Some sales technology solutions, such as Gong, can measure talk time throughout a conversation. The split should be disproportionately skewed toward the prospect.
When you approach a conversation this way, you don't come off as a salesperson. (Remember, people love to buy, but they hate to be sold!) Letting the other person talk and genuinely listening builds trust in a way that no amount of storytelling or spin selling or question frameworks can accomplish.
When salespeople do this, they're often surprised at how willing prospects are to book meetings. They'll bring in colleagues. They'll take the initiative to set up the meeting. They'll move heaven and earth to get that meeting with you because you have established yourself as a trusted ally.
(Check out this free webinar for an even deeper dive into buyer collaboration and landing large deals.)
When you do speak, remember that tone is important. Being overly enthusiastic can come off as used car salesman. Above all else, you want to be engaged, interested, and genuine.
8. Don't Be a David. Be a Goliath.
Some salespeople today think they're too old school or not technically savvy enough to use sales technology solutions. If you think that, your competitor has already won. They've already taken that million-dollar client. They've lapped you on volume and quality of prospecting output. You've made them Goliath and you David.
User interfaces today are designed to be user friendly. A solution like SalesLoft or Outreach is meant to be intuitive and learnable in a few hours. Don't cut yourself off from the incredible power of today's sales technology solutions…because they are accessible.
9. Stop Choosing between Quality and Quantity
In today's sales landscape, sales technologies have finally reached a point where you no longer have to choose between quality and quantity. Using the highest levels of automation, AI, and conversational intelligence, you can send quality messaging to the prospects you know in advance are likely to buy. You can now automate small-batch, thoughtful, hyper-relevant material.
Essentially, with the assistance of technology, you can get quality messaging, and then you can use technology again to amplify that message. Before, you couldn't automate the phone and maintain a significant quality level. Today, with the right sales tech, you absolutely can.
All these processes free your reps' time so they can spend more efforts doing the actual selling.
10. Be Better Than Your Competition…Even a Little Bit
In the sales world, there's a common parable. We're all outrunning a bear. You can buy better and better shoes, but even the worst scooter will easily win.
Put another way, when it comes to innovative sales technology solutions, so few people are utilizing these tools. You might not have your strategy perfect right out of the gates, but if you can even get a fraction of the utility from these tools, you could breeze past your competition.
Be just a little bit better. Put in the effort to try something thoughtful. Rather than blasting everyone with the same message, put a little extra care into personalizing your messaging and campaigns. It can make a huge difference.
Obviously, you should continue to refine your strategy and to improve your results over time, but the important thing is just to start. Sometimes, just by being first into a tech stack, you position yourself in the lead.