How to Enhance Buyer Collaboration, Align Outcomes, and Sell Large Deals
How To Enhance Buyer Collaboration
Align Outcomes, and Sell Large Deals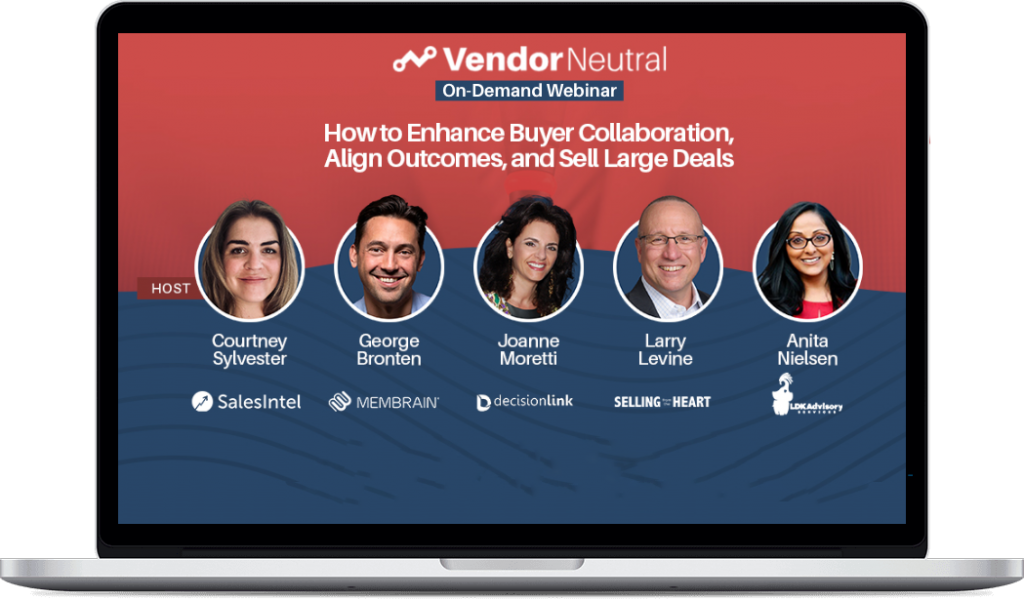 Enhance Buyer Collaboration, Align Outcomes, Sell Large Deals
Don't let another big deal pass you by. Learn how to successfully and strategically connect and collaborate with today's buyers, giving them the value they crave—not another product pitch.
Watch our free webinar to hear a panel of industry experts break down the entire process, from illuminating core challenges and valuable customer outcomes to seamlessly and effectively weaving in how your capabilities can help achieve those ends.
Learn to create a more collaborative environment, building the credibility and trust you need to position yourself as a strategic partner, to justifiably grow your price points, to expand your product or service offerings, to increase win rates, and to reclaim the sales power in every deal!
Courtney Sylvester, SalesIntel
Courtney Sylvester has several years of experience in sales and the B2B industry. While working for years at OpenTable on mobile payments, inventory management optimization and digital marketing products, she's always kept a focus on sales. Her passion for data and proving ROI recently led her to her current organization, SalesIntel. Her unique journey has helped her understand the need for quality data across various industries.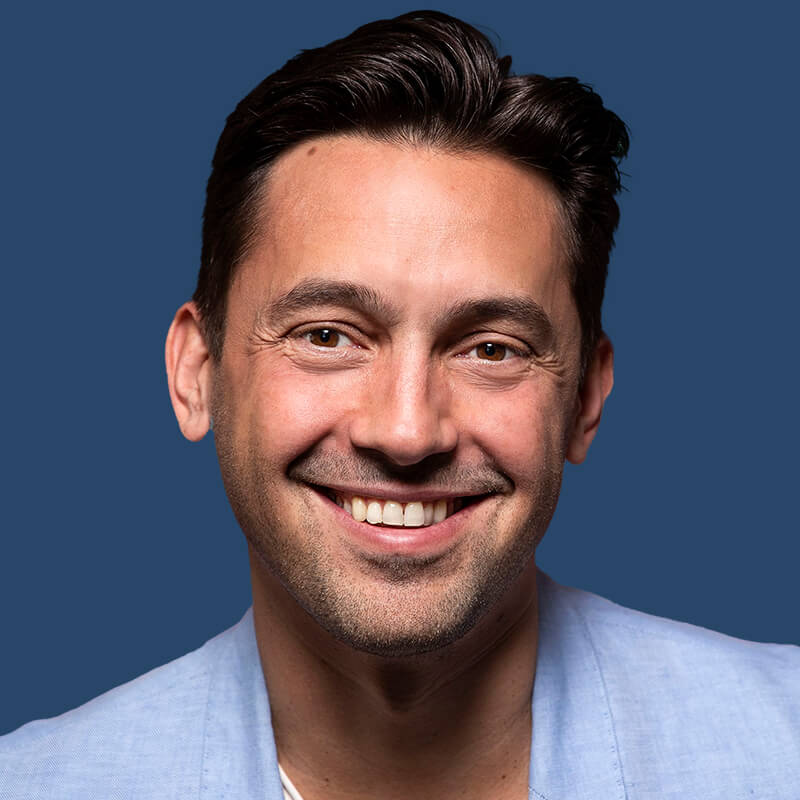 A lifelong entrepreneur with twenty years of experience in the software space and a passion for sales and marketing, George Brontén is always looking for new ways to achieve improved business results using innovative software, skills, and processes. He shares his thoughts on the award-winning blog "Art & Science of Complex Sales." Since 2012, his team at Membrain.com has collaborated with thought leaders and studied research to identify the success factors behind successful sales organizations. The result of their diligence is a Software as a Service that makes it easier for companies to capture, learn, and execute the behaviors needed to achieve sales excellence.
As CMO for DecisionLink, Joanne believes every business will be able to achieve successful differentiation through prioritizing and effectively implementing customer value management. With 30+ Years serving as an executive in Chief Marketing Officer roles, Chief Revenue Officer roles, and full P&L roles at various Fortune 500 companies, Joanne is a world-class go-to-market executive. Joanne is focused on driving go-to-market strategies and transformations, that create profitable growth for customers and shareholders. Previously, Joanne held dual responsibilities at Jabil, Inc., a Fortune 200 manufacturing solutions company. She was Senior Vice President and Chief Marketing Officer for the corporation and held P&L responsibilities for the Radius business unit, Jabil's innovation and development design consultancy. Prior to Jabil, Joanne was the VP and Chief Marketing Officer for Dell's Software division. Prior to Dell, Joanne was SVP Sales and Marketing at Computer Associates, where she started her high-tech sales career. Joanne is a Lean Six Sigma Master and is a Computer Programming grad of CDI Institute, Toronto. She speaks, mentors, and supports women in growing their careers in STEM-related industries. She has been recognized as a Woman of Influence by Silicon Valley Business Journal, and a Top 50 Marketer as well as Top 30 Marketing Influencer by Engati. She's been featured in the Huffington Post, MIT Technology Review, FastCompany and a number of other publications.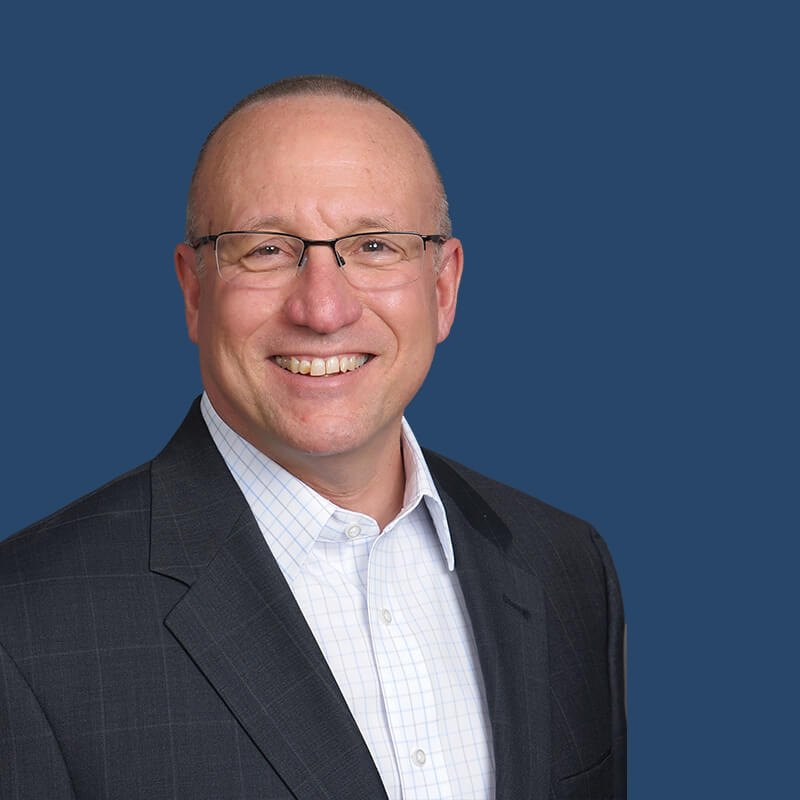 Larry Levine is the best-selling author of Selling from the Heart and the co-host of the Selling from the Heart Podcast. With 30 years of in-the-field sales experience within the B2B technology space, he knows what it takes to be a successful sales professional. In a post trust sales world, Larry Levine helps sales teams leverage the power of authenticity to grow revenue, grow themselves and enhance the lives of their clients. Larry has coached sales professionals across the world, from tenured reps to new millennials entering the salesforce. They all appreciate the practical, real, raw, relevant, relatable and "street–savvy" nature of his coaching. Larry is not shy when it comes to delivering his message. Larry is leading a revolution and a movement of authenticity, integrity, and substance in the sales profession. Larry believes people would rather do business with a sales professional who sells from the heart as opposed to a sales rep who is an empty suit.
Anita is a Sales Enablement consultant and sales performance coach with over 20 years experience in B2B Sales, Sales Support and Sales Enablement. Working with visionary Senior Sales Leaders to develop high-performance sales teams with the knowledge, skill and will to drive profitable growth.