Sales Tech and Innovation Hub – CRM Adoption
Sales Tech and Innovation Hub #1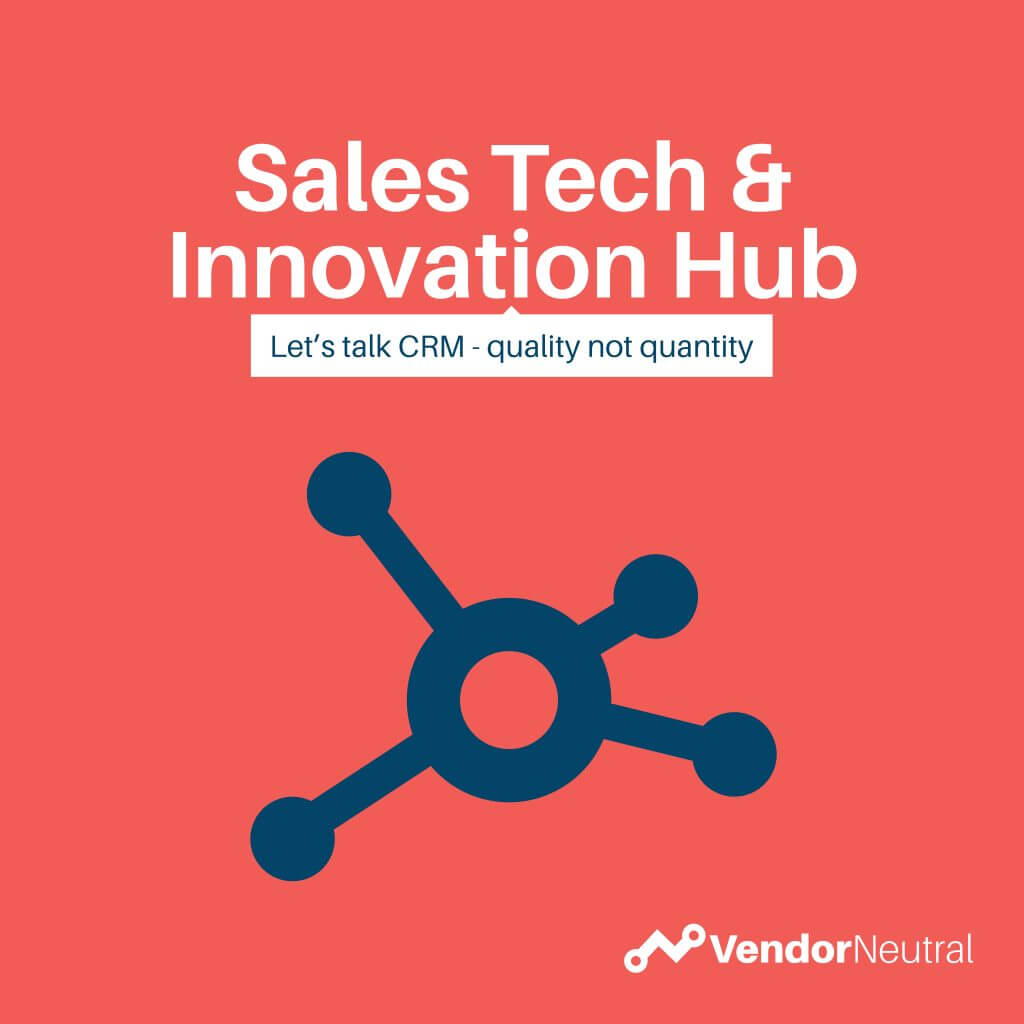 Conversation + Collaboration + Community
Our challenges are similar, but how we overcome them is probably unique.
Our hub pulls people together to share and discover – creating a collaborative space for conversation and ideas to thrive.
Whether it's gripes, goals, or game-plans – everything around sales tech and innovation is on the table. We're a place to vent to each other – and support each other. Think water-cooler vibe – but amplified: everyone is invited to be in on the conversation.
Combining our mutual innovation, creativity, and experience, this is a community space to tackle issues as a group and share solutions that work.
Are you in?
FIRST UP: Let's talk CRMs – quality not quantity
CRMs are the first topic we're throwing into the hub.
Hands up: who's frustrated with CRMs?
The stats from research cited by Forbes are mind-blowing: the majority of salespeople (69%) shared they would be much more productive at work – at selling – if they didn't have to manually enter data into their CRM and a shocking 81% have made embarrassing errors with customers as a result of errors in data.
Does this match up with your experience?
What are your top reasons for feeling CRM frustration?
Have a success story around a CRM? We're keen to hear it.
Expect insight from our team, plenty of chat, and strategies that work for the group as a whole.
Get involved, talk, resolve.
Sign up to watch the first Sales Tech and Innovation Hub get together. Let's tackle this together.