The Future of Sales Enablement How to Strategically Advance Your Program
Future of Sales Enablement
How to Strategically Advance Your Program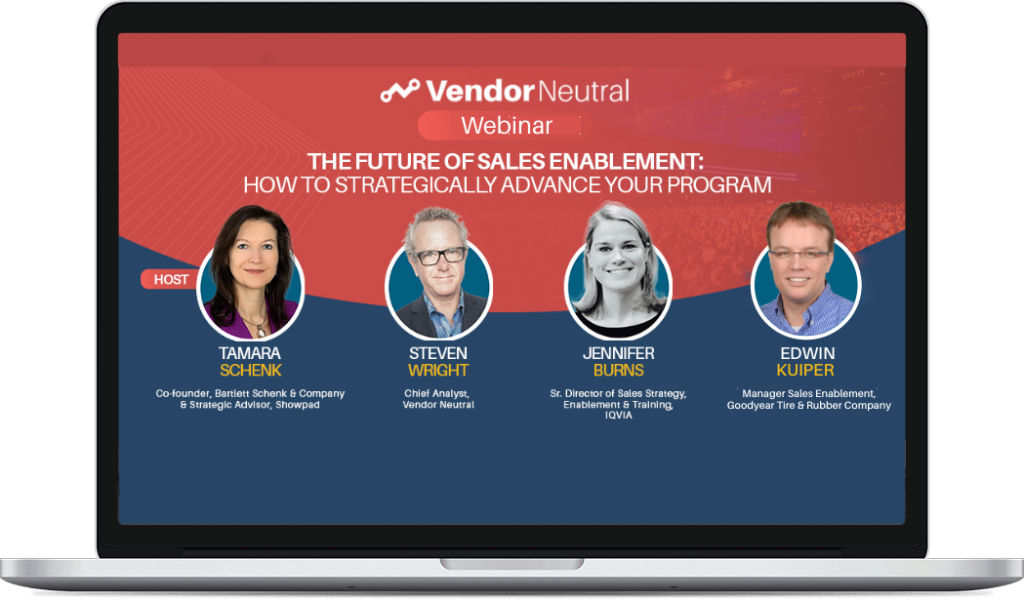 The Future of Sales Enablement
Successful organizations know sales enablement is essential to preparing sellers, engaging buyers, and growing customers. Where is the future of sales enablement headed, though, and how can you use today's best practices to grow your sales enablement charter?
Watch our free webinar to learn from some of the most influential names in sales enablement today. Hear their thoughts on alignment and integration between departments, the orchestration role of sales enablement, and why you need to be having value-based, outcome-driven conversations with your customers.
Watch to discover the systems, processes, and tools you need to sell better, faster, and more effectively!