How to Hire Top Sales Reps, Boost Productivity and Retain Them during the "Great Resignation"
How to Hire Top Sales Reps, Boost Productivity and Retain Them during the "Great Resignation"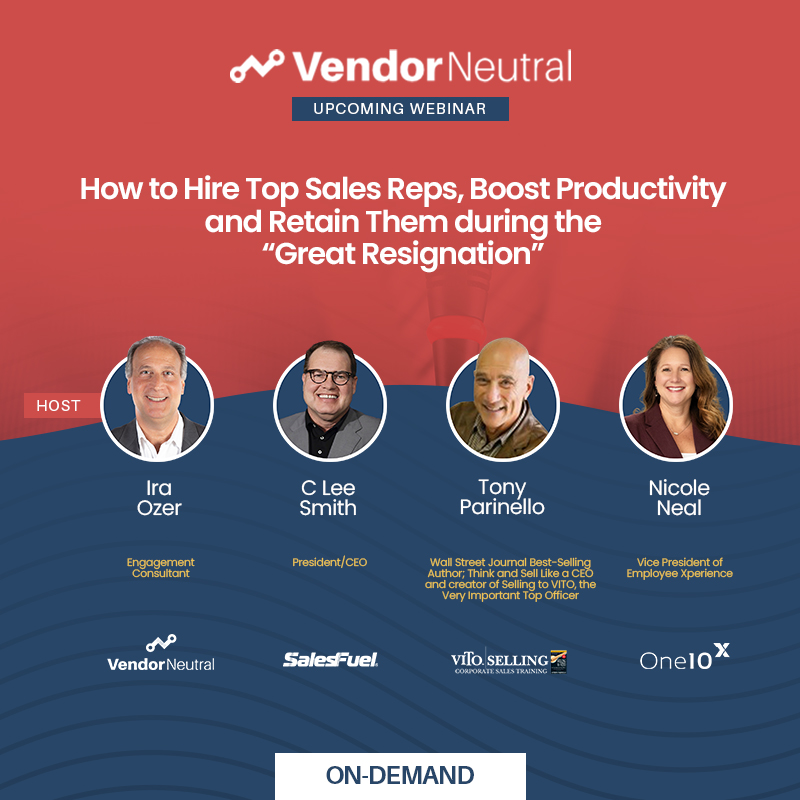 How to Hire Top Sales Reps, Boost Productivity and Retain Them
Almost 69 million people left their jobs in 2021. Are you worried about losing your top sales reps and managers? Then this free webinar is a can't-miss! 
Join a panel of industry experts as they discuss the Great Resignation: what it is, why it's happening, and how your organization can use this information to attract (and to keep) the best sales talent. 
Having the right sales talent in your organization can be the difference between floundering and thriving. When it comes to your sales reps and managers, don't leave anything to chance. Learn from industry thought leaders how to successfully navigate the Great Resignation!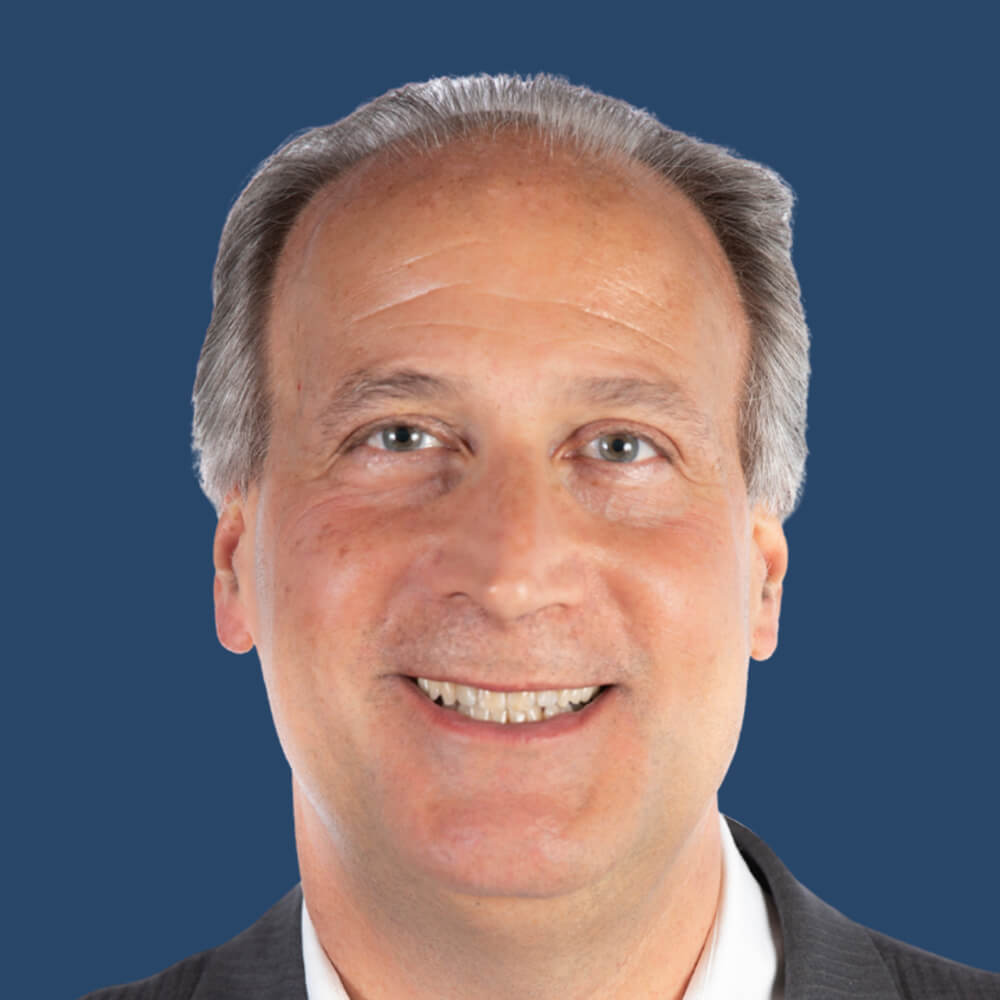 Ira Ozer, CEP, CRP, CPIM is a Vendor Neutral Engagement Consultant who consults with sales leaders to assess their sales culture, processes, training, incentive, recognition and technology platforms to ensure that they deliver optimum results and recommends improvements when necessary.
Lee is the President/CEO of SalesFuel® – a multi-million-dollar company based in Columbus, Ohio that provides intelligence to fuel high-performing sales teams. He founded SalesFuel in 1989. • Certified Behavioral Analyst • Author of "Hire Smarter, Sell More!" • Co-host Manage Smarter podcast on iHeart and the C-Suite Radio Network • Charter Certified Advisor of sales expert Jeffrey Gitomer – author of the largest selling sales book of all time. Inventor of: • CoachFeed the Personalized Sales Microcoaching Solution • AdMall® Local Advertising+Digital Media Intelligence system for acquiring new advertisers • SalesFuel HIRE Sales Assessment Test • Manage Smarter the weekly podcast for sales managers and emerging leaders
Tony Parinello created his own brand of sales training called Selling to VITO™, the Very Important Top Officer. The majority of Fortune 100 and over 2.5 million salespeople in more than 30 countries create bigger deals in less time using his programs. Tony is a Wall Street Journal best-selling author and has written nine powerful, practical, and tactical books on the topic of selling including: Getting to VITO, Stop Cold Calling Forever, Getting the Second Appointment, Think and Sell Like a CEO, The Complete Idiot's Guide to Dynamic Selling and his massively popular Selling to VITO™ which has sold over one million copies and has been recognized as one of the top 50 sales books ever written.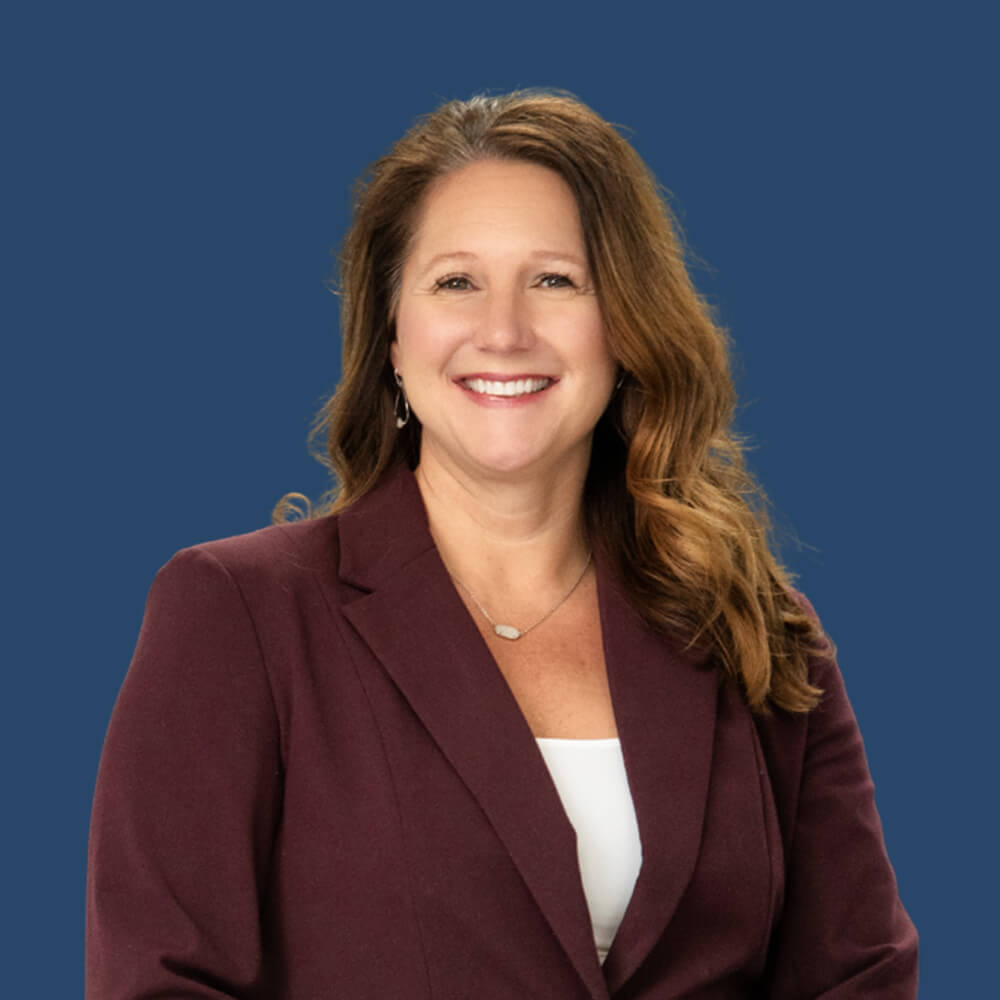 Nicole Neal is 25-year human resources professional who has focused her career on helping organizations create intentional cultures. Working with a variety of companies spanning from fast-growing technology firms to large global organizations Nicole has shared her passion for helping employees through change while focusing on the employee experience. She is currently the Vice President of Employee Xperience at One10 where she leads a team of human resources professionals tasked with fulfilling One10's mission of creating an employee-centric workplace.