How To Incorporate A Buyer-Centric Sales Enablement Program To Drive Sustainable Growth
How to Incorporate A Buyer-Centric Sales Enablement Program
To Drive Sustainable Growth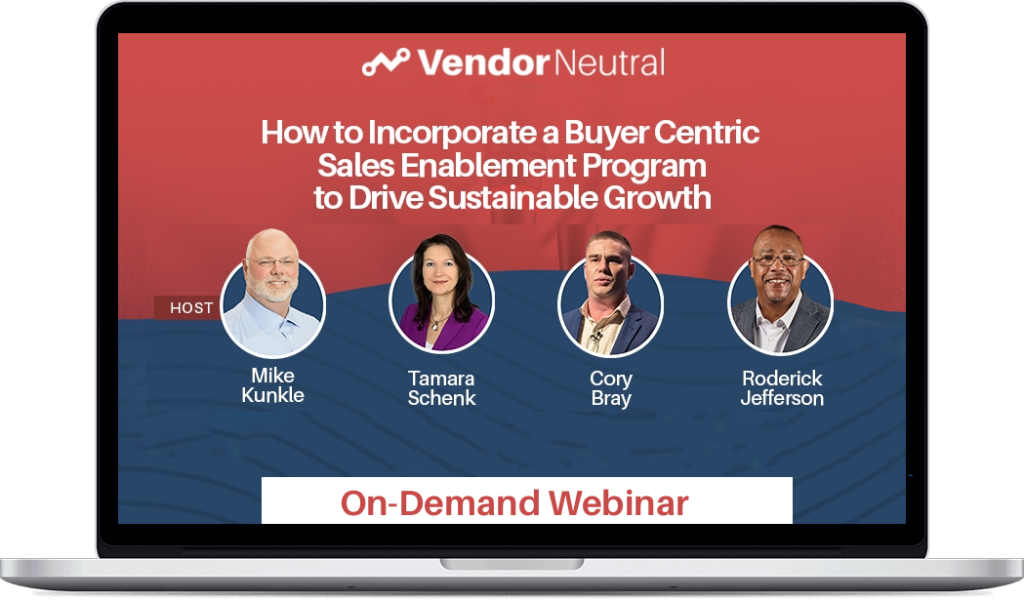 Create a Sales Enablement Strategy To Drive Growth
The selling landscape has changed dramatically in the last five years. Your success today depends on you tailoring sales enablement strategies and tactics to what your buyers need today.
Are you confident you're providing everything your sales reps require to effectively, efficiently, and productively provide value to your customers?
Watch our free webinar! Listen as industry experts discuss today's best practices. Learn what sales professionals need to resonate with buyers in this shifting market.
Discover what sales enablement strategies and processes support your reps at every stage and, ultimately, provide the most value to your prospects. Learn why this collaboration with sales reps must be ongoing to drive sustainable, scalable growth!