Transform Your Revenue Operations for Growth
Transform your Revenue Operations for Growth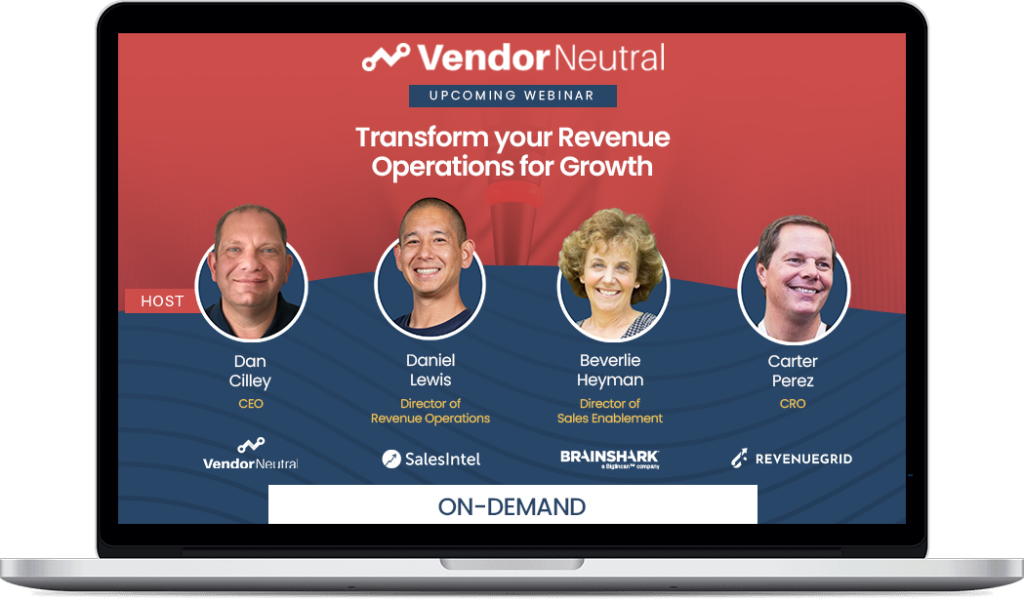 Transform your Revenue Operations for Growth
In the evolving business landscape, companies that rely on intuition alone to make decisions will be left behind. So, how do you get ahead? Data-driven decision-making and a structured, systems-oriented approach to revenue operations.
Not sure how to implement that successfully in your business? Join our upcoming webinar to hear from a panel of RevOps thought leaders.
Watch today to learn what RevOps means in the twenty-first century and to hear industry experts break down step-by-step best practices!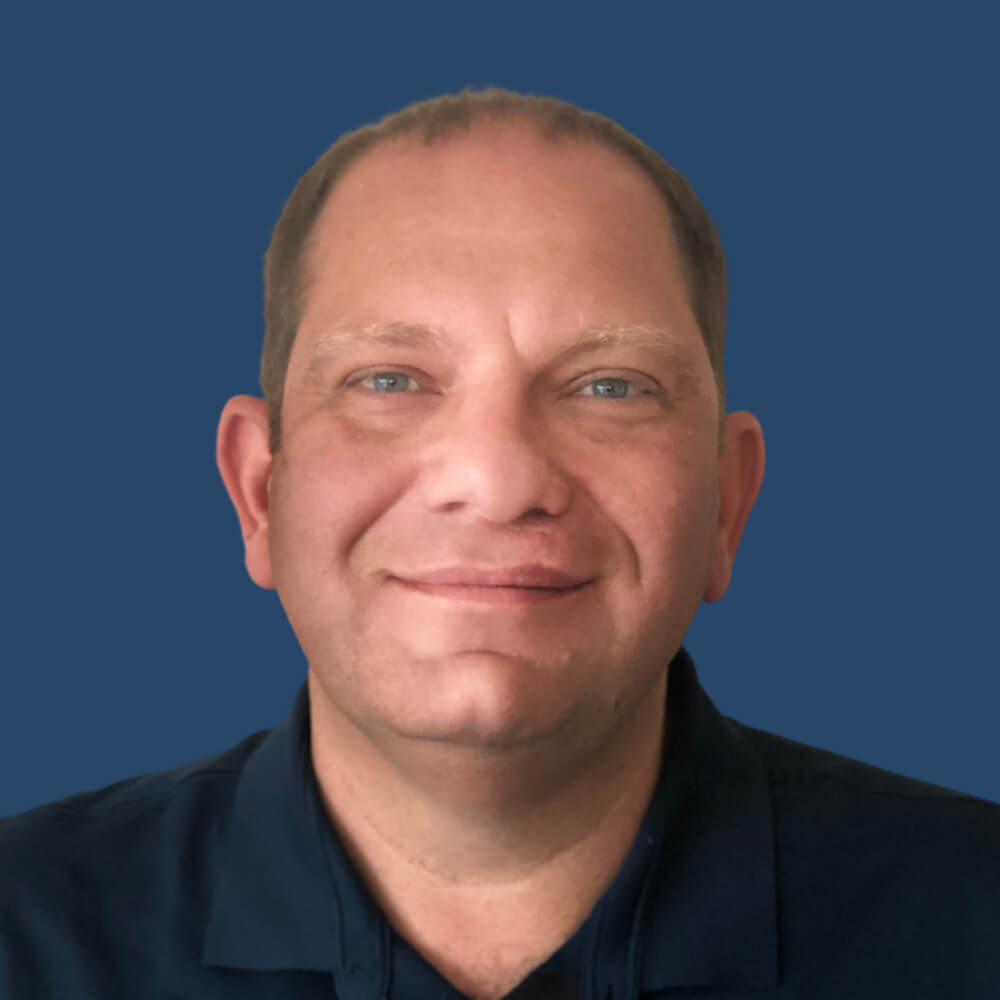 Dan Cilley, is the CEO and founder of Vendor Neutral and an industry-leading expert in sales technology. Dan's background and expertise were instrumental in the development of Vendor Neutral's proprietary Sales Technology Ecosystem, a unified sales technology system to maximize sales performance and revenue growth. As a trusted advisor, Vendor Neutral helps enterprise and midmarket businesses solve their biggest sales technology challenges by simplifying their sales technology selection, adoption, and integration processes to dramatically enhance ROI.
Daniel is a Salesforce Certified Administrator and Revenue Ops professional. He's found that he is unique in RevOps because he has been an Account Executive, Channel Sales rep, SDR, and an SDR Manager. He has firsthand experience as a user of CRM and sales systems. He uses this knowledge to make thoughtful decisions on CRM design and automation so that executives and leaders can get maximum reporting benefit with minimal input from the frontline reps.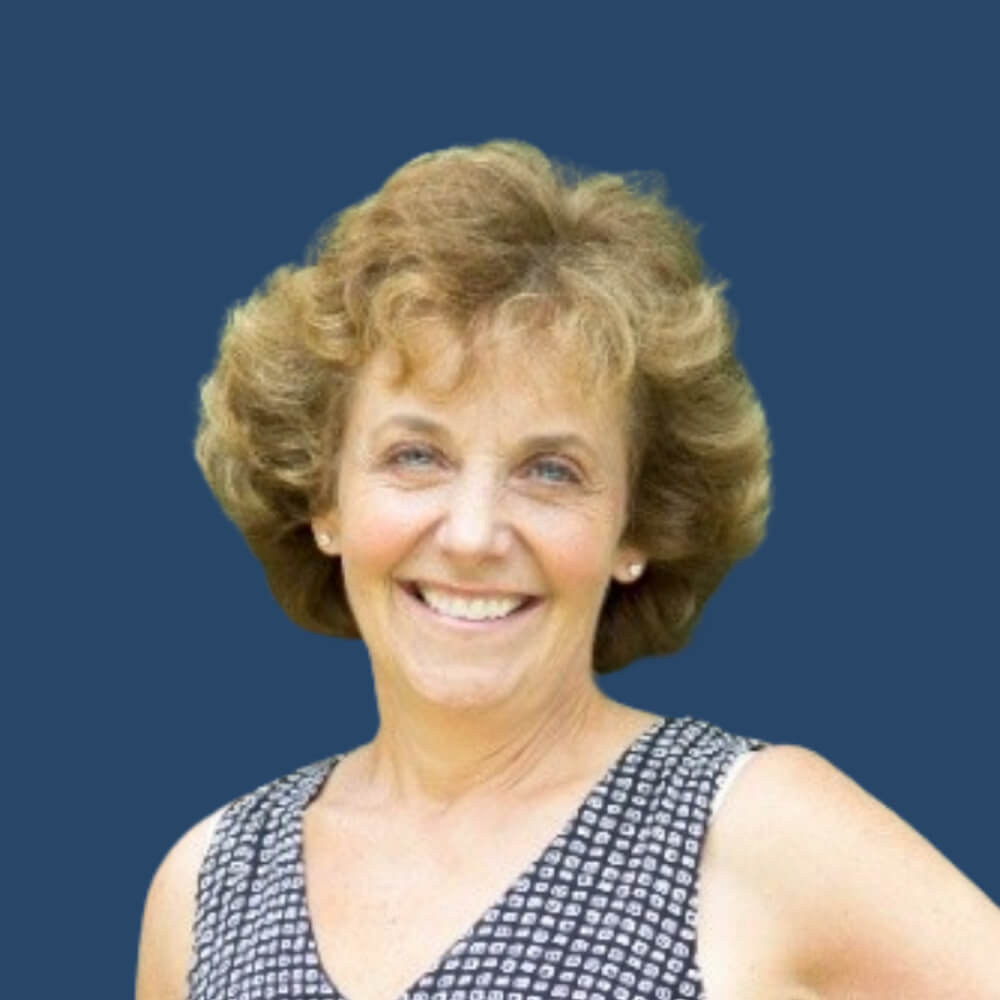 With over 20 years of work experience, Beverlie has worked in sales, sales leadership and most recently sales enablement roles. In her role today as Director of Sales Enablement at Brainshark/BTC, she is involved in all facets of strategy, planning, coaching and program development. She has a passion for coaching and ensuring that her managers are developing their sales teams.
Carter Perez is a highly skilled leader possessing the strategies, insights, and expertise needed to enact positive change and growth on an organizational level. His years of success in the field have allowed him to gain the first-hand experience needed to excel within global executive leadership roles.